Possibly the most adorable part of any wedding is the flower girl. While the crowd oohs and ahhs at how cute she is, remember what a big moment this is for her. It's her time to shine, and it could possibly be the biggest moment of her life so far. It's your duty after choosing your own wedding gown and the bridesmaids dress to pick out the perfect dress for your little flower girl. Here are some important style tips to help get you started on choosing from the best flower girl dresses for your summer wedding.

Unlike your wedding dress and the bridesmaids' dresses, flower girl dresses don't need to be fitted so perfectly. There are also no written or unwritten rules that dictate proper color or style for the flower girl. Thanks to these lax rules, you can breathe a sigh of relief before you start planning.
The important aspects you will want to consider are the style and formality of your wedding, including the color scheme. Some of the trendiest hues for flower girl dresses include ivory, coral, blush, champagne, pale sage green and pale blue. Any of these colors pair well with the summer season, so you can consider what you're wearing, the color of the bridesmaids' dresses and the color palette for the ceremony and choose from there.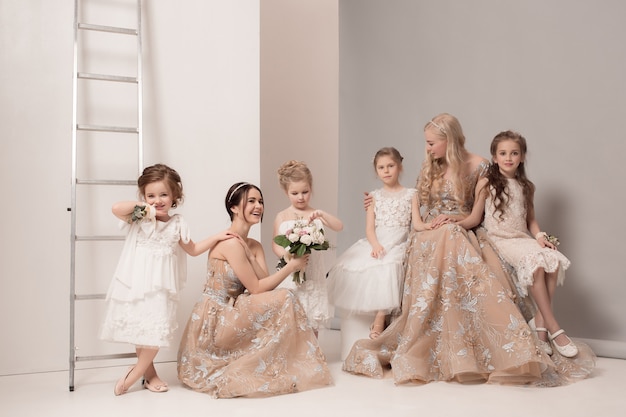 You'll definitely want the flower girl to be comfortable as she takes her turn in the spotlight. There are certain fabrics that are ideal for summer dresses. Choose from fabrics like satin, chiffon and organza. These fabrics are lightweight, yet durable and comfortable. Stay away from silk as it's expensive, doesn't breathe well and tears easily.

Now that you have a better idea of what type of dress you're looking for, check out the great deals you can find for flower girl dresses from leading online retailers. Shopping for your dresses online can save you tons of time and money, which are invaluable when you have a wedding to plan.